It all started with a lemonade stand
We're husband and wife team, Eli and Beatrice Wolnerman. We came across the opportunity to make our childhood lemonade dreams come true when we discovered the smallest parcel of land for sale on Detroit's urban pedestrian path, the Dequindre Cut. Positioned above a five foot retaining wall and measuring a mere 500 square feet, it should come as no surprise that this land sat on the market for months without interest.
We created our version of the perfect lemonade stand, a stand that has the feel of childhood nostalgia with some modern updates. By using a delivery method involving buckets and a pulley system to send the lemonade down to customers, we created a fun and interactive experience, a destination for the whole community. With an overwhelming positive response, what was intended as a summer pop-up grew to be much, much more.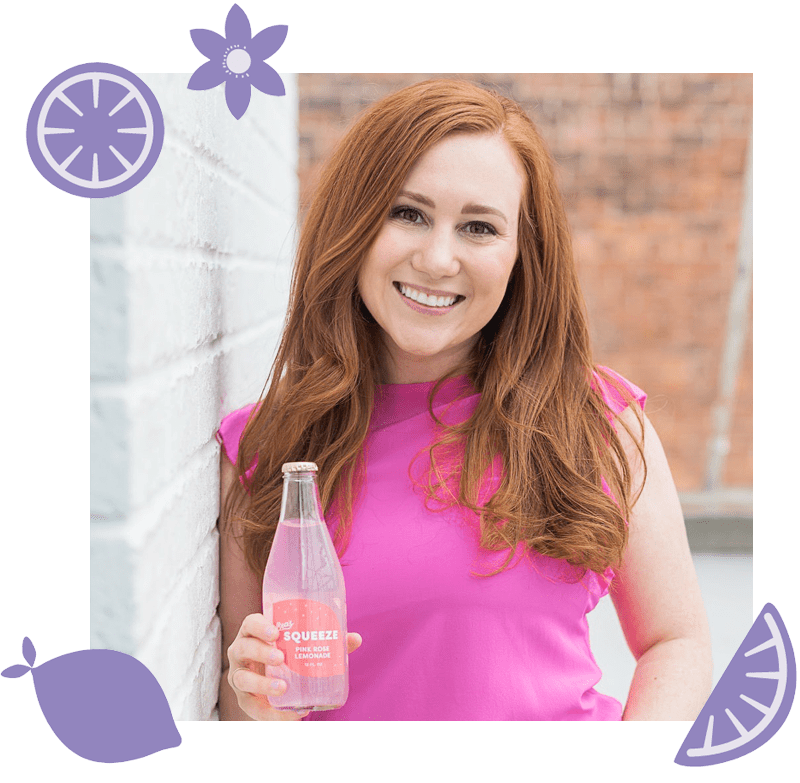 Bea, Our Main Squeeze
You may know her as the Queen Bea, the Boss Bea, or Bea-E-O. We just call her Bea. Bea is the proud owner and founder of Bea's Squeeze, a lifelong entrepreneurial dream turned reality. With a creative heart and a marketing brain, Bea's Squeeze is the perfect outlet for all of Bea's unique, out-of-the-box ideas. If you're wondering what Bea herself would look like as a brand, this would be it: a little bit of that tangy toughness to go after what she wants, balanced by a sweet and positive attitude that brightens up any room she steps into.